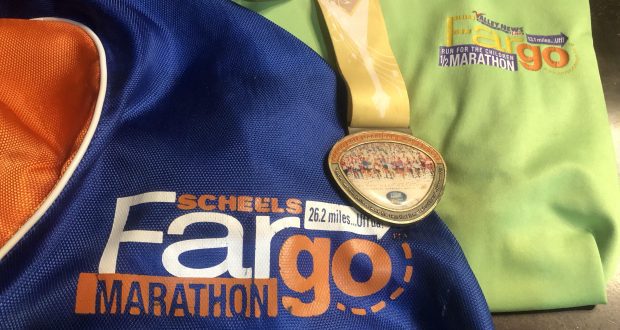 On August 30, 2020, the Daniel Wold Foundation will be hosting our second annual Walk and fundraiser, including a silent auction. To pre-register and/or order shirts, click here.
The walk will be held from 4:30-6:00 p.m, starting at St. Paul's Lutheran Church in Aberdeen, South Dakota. The route will proceed from the church to the Cancer Tree on campus at Northern State University.
During or after the walk, attendees may also participate in a silent auction held in the church gymnasium. Items available for auction include a Roncalli High School quilt and several gift card bundles for local Aberdeen businesses.
Due to COVID-19, attendees will be asked to wear a protective face covering while indoors. Masks are not required outdoors, but participants are asked to practice social distancing and walk in small groups.
PRE-REGISTER AND PURCHASE SHIRTS: To pre-register for the Walk, please purchase your T-shirt ($20 plus tax) or Long sleeve shirt ($25 plus tax) from the online store. You can pick up your shirts at Geff Dog in Aberdeen before the Walk or have them shipped directly to you for an additional $5 per order. SHIRTS MUST BE ORDERED BY AUGUST 19th !
SCHEDULE OF EVENTS:
4:30-5:00 p.m. Register for Walk and Bidding opens for Silent Auction
5:00-5:30 p.m. Walk to the Cancer Tree at NSU
5:30 p.m. Dr. Erin Fouberg Cancer Tree Message and Rev. Samuel Bobby Closing