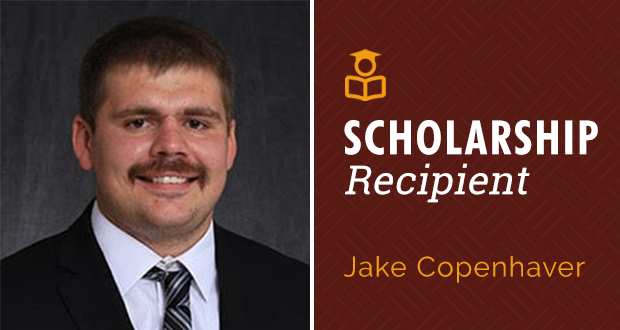 Jake Copenhaver from Carrington, North Dakota, is the first recipient of the Daniel Wold Scholarship. He will study Special Education and Elementary Education at Northern State University in the fall. As a teacher, Jake hopes to use the lessons he learned in Mr. Wold's class and on the football field, "to encourage all students to stand up for what they believe in and never give up; no matter how hard things get."
An excerpt from Jake's winning essay:
What I envision "The Best Teacher" to be is one who the student feels safe around, and know that they can trust me. I also want the students to know that we can have fun in my classroom as long as we can get our work done at the same time. Mr. Wold was influential as a counselor/coach to me because he was the first coach to actually push me. If I slacked off during practice, he would let me know that I can be better than what I was giving at that moment. I feel like he was the first coach/person that recognized my potential as a football player and a person.
Learn More or Apply for the Daniel Wold Foundation Scholarship