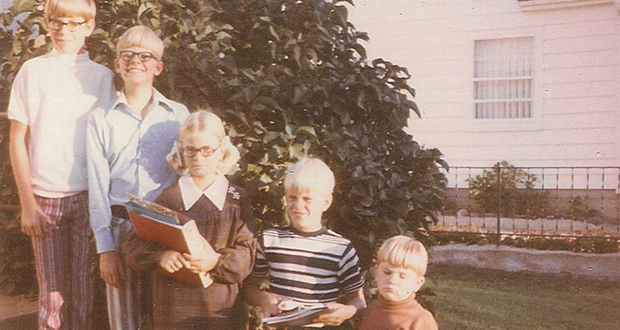 I have never been to Yellowstone National Park. I guess that makes the title of this article ironic. When I was less than a year old, the rest of my family made the trip to this national park.
The closest I have come to making this trip is watching Yogi and Boo Boo steal picnic baskets at Jellystone. Rather than deal with a baby on this trip, my parents had me stay with my grandma. I stayed with the grandma that like babies but really only came to appreciate her grandchildren when they became old enough to play scrabble. In retrospect I would have to admit that I might not have gotten much out of this trip.
This article is in fact more about the unique nature of being the "baby of the family". There are certainly advantages and disadvantages of being the youngest of five children. I did miss out on having young cool parents that like to go on trips and wear jeans and shorts from time to time. On the other hand, I was able to go out for meals more often once the other kids were out of the house. It was also awesome having some control over the television.
In school I was often either compared to or mistaken for one of my siblings. I was often called Brian, Bruce or Jay by my teachers. They usually did not mistake me for my sister Karen. I am not saying that it never happened. I know my mom has made that mistake.
The comparisons with my siblings did not always come out in my favor. My driver's education teacher told me that I was likely the worst driver in my family. I did not think this was entirely fair, as he had never driven with my mom. Every time I parallel park well, I think of his comment. Perhaps he was trying to inspire me. Having worked in public education for a couple of decades, I can understand letting a couple of comments like that out.
It was nice when a teacher would tell me that I was better at something than one of my siblings was, or at least as good. I am sure that I was quick to pass this along to the particular brother or my sister.
In the final analysis I am glad to have been born when I was. Although they picked on me at times, they were usually willing to help me and defend me. I think they felt that that was their job and they have done it well for over forty-four years.