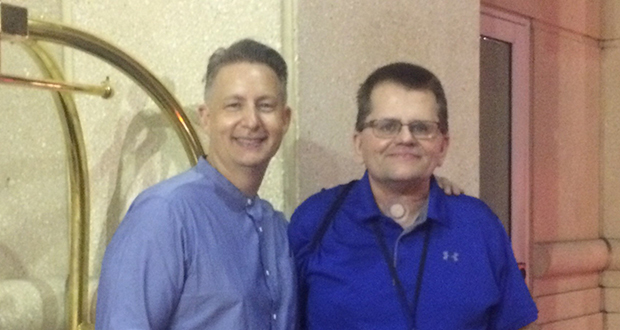 In his memoir, "Just a Small Town Ninja", Dana Hansen pays tribute to a longtime friend, Dan. The book chronicles Dana's coming-of-age teenage years in the badlands of western North Dakota and is available for purchase on Amazon or his website justasmalltownninja.com.
The book dedication reads:
This book is dedicated to my dear friend, Dan Wold, who passed August 16, 2018. I feel blessed to have known Dan.
Dan was one of my three closest friends in Watford City. We shared so many fun memories in High School. Being one of the truly good guys, he reached out to me 10 years after high school to reconnect and I'm thankful that he did. Dan and I resumed our friendship and I enjoyed watching him grow as a man as his family grew up around him.
The final time we saw each other was an incredible day in Tampa, a day spent talking and laughing, recalling past adventures and misadventures (a few that I've shared in this book), a day that culminated in my wife and I having dinner with Dan and his wonderful wife, Cheryl, on February 10, 2018.
I think of Dan often. He remains alive and well in my heart and in my head and I know his spirit continues on through his son Jordan and his daughter Julia and the quarterback play of Carson Wenz (a reference Dan will understand).
I miss you, Spud!